The Alliance for Transportation Innovation (ATI21) is dedicated to supporting the transformative safety, sociological, and economic improvements that technology is bringing to global transportation. We do this through three primary focuses:
ATI21 advocates before lawmakers and regulators on behalf of technology innovators.
ATI21 engages stakeholders, via special events, forums, publications, dedicate studies, and more, to foster productive, thought-provking dialogue.
AT21 educates lawmakers, regulators, and the general public—on the national and local levels–on the the benefits of supporting accelerated deployment of ingenious transportation technologies.
ATI21's dedicated staff has decades of experience navigating Washington, D.C.'s regulatory and legislative process, and understands how to leverage business innovation and government protocol to drive positive change.
Paul Brubaker, CEO and President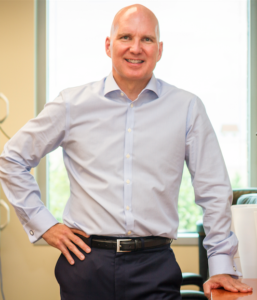 Paul Brubaker is the Chief Executive of the Alliance for Transportation Innovation.  Paul has more than three decades of policy and management experience focused on deploying innovative technologies in government and industry.  He was appointed by President George W. Bush and confirmed by the Senate to serve as the second Administrator of the Research and Innovative Technology Administration (RITA) at the United States Department of Transportation and was also appointed by Virginia Governor Jim Gilmore to serve as Chairman of the Virginia Center for Innovative Technology.  His other roles also included serving as a Senate Subcommittee Staff Director for then Senator William S. Cohen (R-ME); Deputy Assistant Secretary of Defense and Deputy CIO of the Defense Department under President Clinton; served in senior industry positions at Litton Industries, Commerce One, SI International and Cisco Systems in addition to launching two successful technology services firms. For his service in government, Brubaker was awarded the DoD Distingushed Public Service Medal (with bronze palm) – the department's highest civilian honor – by Secretary of Defense William Cohen; the U.S. Department of Transportation's Gold Medal by Secretary Mary Peters; and is the recipient of two of Federal Computer Week's Fed 100 awards.  He holds a BA from Youngstown State University and a MPA from the Graduate School of Management at Kent State University.  He is active on several non-profit and corporate advisory boards and resides in Washington, DC.
David Randall, Ph.D., Research Director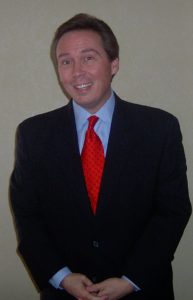 As Research Director of the Alliance, Dr. Randall leads our research efforts that examine the impact of evolving transportation modes and technologies. The research is guided by the rigorous standards associated with academic peer-reviewed research and publications. In addition, the research approach uses a variety of disciplines including economics and policy analysis that places innovation in the transportation arena in the context of the policy and political process. Dr. Randall also serves as Resident Scholar at the American Research and Policy Institute based in Washington, D.C. and has authored over two dozen peer-reviewed and professional publications and book chapters. He received his doctorate from Kent State University in Political Science and Policy Analysis.