Auto titan General Motors's shift away from the internal combustion engine will not happen overnight, and it won't be easy. But if the analysts at Bank of America are right, it's the right move, for a lot of reasons.
GM grabbed headlines Monday by announcing "at least" 20 new electric vehicles by 2023. Two of them will be out in the next 18 months, "based off learnings from the Chevrolet Bolt EV," the company said.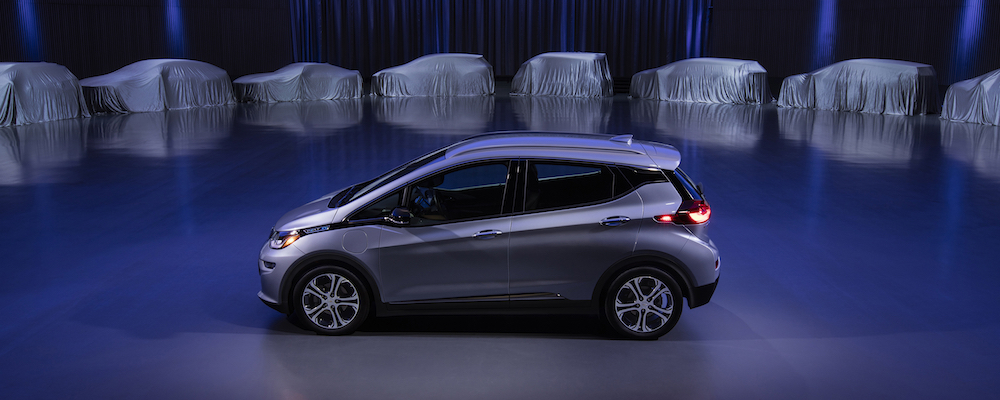 "General Motors believes in an all-electric future," said Mark Reuss, General Motors executive vice president of Product Development, Purchasing and Supply Chain. "Although that future won't happen overnight, GM is committed to driving increased usage and acceptance of electric vehicles through no-compromise solutions that meet our customers' needs."
GM noted that a zero-emissions fleet will take ore than just battery-electric technology. "It will require a two-pronged approach to electrification — battery electric and hydrogen fuel cell electric depending on the unique requirements."
While all of this is welcomed news to those that see alternative-fuel-powered vehicles as on the cusp of  becoming mainstream, Bank of America analysts are looking even farther down the road.
"We think GM's ability to integrate an autonomous electric vehicle into a ride hailing fleet and/or shared fleet, with the overlay of OnStar, puts the company in a unique competitive first-mover position," the company said in a research note.
The new-energy vehicles space continues to evolve at a rapid pace. See where we are now, and where we're going soon, by participating in ATI21's New Energy Vehicles Conference, November 28 in Washington, DC.